IMPORTANT MESSAGE:
Dear Valued Customers,
On September 8, MilDef Inc. completed the acquisition of a portion of AMREL's rugged computer product lines.  AMREL remains in business and will continue its business and focus in the areas of biometrics, medical, and clean energy.
MilDef has been AMREL's partner for over 20 years and has been a leading provider of ruggedized computers, electronics, and network systems in UK and European region.  Going forward, MilDef will continue to market, sell, and service AMREL's clientele with the ROCKY line of rugged notebooks, tablets, and handhelds.
Lastly, we appreciate and value your continued business relationship, trust, and support in AMREL over the past 30+ years.
To learn more about MilDef, visit: www.mildef.com.  For biometric products, please visit mobile biometric product line to for more information.
Click here to see the full announcement.
Best,
AMREL Team
Taking the point for over 30 years
For over a generation, AMREL has been the leader in designing and manufacturing small-footprint, highly integrated, fully rugged mobile computers. Our computers have successfully met the needs of aerospace, biometrics, communications, commercial, construction, data acquisition, military, Oil & Gas, Public Safety, unmanned systems, and other applications. With IP values ranging from 54 to 65, our MIL-STD 810/461 certified platforms have proven their durability in combat.
Quick and elegant solutions
Ever sensitive to the needs of its clients, AMREL has produced numerous elegant one-box solutions. Our patented modular single solution approach minimizes peripheral devices, the total cost, and space/weight requirements. We've integrated biometric devices, gas sensors, radio antennas, control units, and targeting controls. AMREL specializes in modifying our standard platforms to meet your requirements by rapid prototyping and delivering high quality solutions. We customize, design, prototype, and deliver your solution faster than any competitor.
COTS, Modified COTS, and Customized Solutions
AMREL's fully rugged computing platforms are available as COTS, Modified COTS, and customized solutions. For off-the-shelf computers, choose from military-grade laptops, tablets, convertible tablets, in-vehicle solutions, Atom & ARM-based handhelds, as well as rack-mounted network communication equipment.AMREL pioneered the concept of combining COTS with customization, so you don't have to sacrifice convenience to get your individual requirements met. Since AMREL customizes over 80% of our products, we have the capabilities to rapidly and economically process both low and high volume orders. We are the only computer provider who extends the manufacturer's guarantee to customization.
Join the AMREL reseller program
We want you to sell AMREL rugged, mobile computers, so we have made it as convenient as possible.
A simple, no-hassle contract, no minimum orders, and full marketing support for you and your organization..
With over 30 years of experience, AMREL builds some of the toughest mobile computers in the world. Traditional customers include the military and police. Recently, there has been an expansion of interest in rugged platforms by construction companies, logistics services, field data collectors, Oil & Gas, mining and others.
AMREL is well known for its laptops, tablets, handhelds, and rack-mounted servers. We offer multiple display sizes as well as Android, Windows CE, and Windows Operating Systems.
Click here to learn just how easy it is to sell AMREL computers
Fully rugged laptops, tablets, convertible tablets,
in-vehicle solutions, Atom & ARM-based handhelds, as well as rack-mounted network communication equipment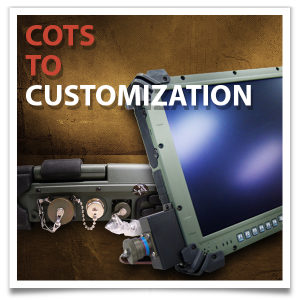 We customize 80% of sales
Economical low / high volume customized orders
Only manufacturer that guarantees customizations
Able to customize rugged laptops, tablets and handhelds
Maintain desired IP ratings with all our solutions