Fully Rugged Displays
AMREL MOJAVE fully rugged displays are the toughest, most durable ones you can find. Period.
Built with 30 years of rugged experience, they have operated successfully in severe temperatures, extreme vibrations, water, sand, and every severe hazard a hostile environmental can throw at them. Designed for the needs of today's combat forces, they come with options for military connectors and Night Vision features.
Display sizes include 10″, 15", 19", 22" , 24″, 40″ and 46"
Nits ratings up to 1000
I/O includes USB, VGA, and DP-DVI
Vehicle and standalone mounting frames available
MIL-STDs 810, 461, and IP65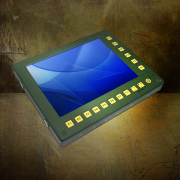 Display 10.4" TFT display
Resolution 1024 x 768 pixel VGA, SVGA, XGA (max. 60 Hz)  Format 4:3
Options NVIS compatible to MIL-STD 3009, military & industrial connectors, touch screen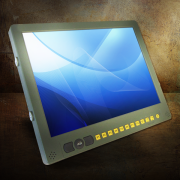 Display 15" TFT Color display
(VGA, SVGA, XGA) Max. 60 Hz
Resolution 1024 x 768 pixel  Format 4:3
Options Night Vision features, military & industrial connectors, PIP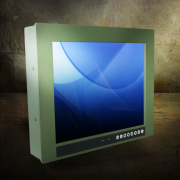 Display 19" TFT Color display
Resolution SXGA 1080 x 1024 pixel  Format 5:4
Options Remote key function, Night Vision features, military & industrial connectors, Touch screen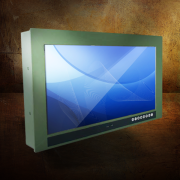 Display 21.5"LED LCD
Resolution HD 1080, 1920 x 1080 pixel  Format 16:9
Options Remote key function, Night Vision features, military & industrial connectors, Touch screen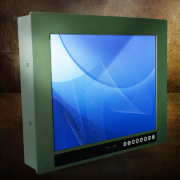 Display 24"LED LCD
Resolution WUXGA 1920 x 1200 pixel  Format 16:10
Options Remote key function, Night Vision features, military & industrial connectors, Touch screen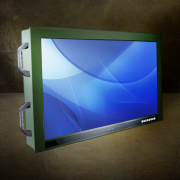 Display RD40: 40" / RD46: 46″ TFT display
Resolution HD1080, 1920 x 1080 pixel  Format 16:9
Options Remote key function, Night Vision features, military & industrial connectors, Touch screen (RD46 infrared)