Biometric tools designed to get dirty
Harsh lighting, uncontrolled environments, dust, and rain are facts of life for Public Safety officers and other First Responders. They need mobile biometric tools as tough they are. For over 30 years, AMREL has been a leader in developing highly reliable, fully rugged mobile solutions that operate in the most demanding environments. We supply more than multi-modal handhelds for collection, enrollment, and identification; we provide a generation of expertise.
FAP-45 & XP7 FirstNet Ready
National and state Automatic Fingerprint Identity Systems (AFIS) demand highest quality images and conformity to rigid biometric standards.  For this reason, all AMREL mobile biometric devices can generate FBI-Certified FAP-45 (PIV and Appendix F) images. Also, the XP7-ID Ultra-Rugged Biometric smartphone is FirstNet ready to ensure compatibility over Public Safety networks.
Field enrollment
Public Safety officers' time is valuable.  So we devised practical, durable, reliable mobile solutions that enable enrollment as well as authentication and verification in the field. This eliminates unnecessary trips back to the station, saves hours of time, and enhances officer safety.
Your choice of solutions
Not everyone has a need for the same mobile biometric device. AMREL lets you choose a tablet, a dedicated smartphone, or even a commercial smartphone. Our mobile biometric devices are designed for quick customization and easy prototyping, so you can get the exact solution you want.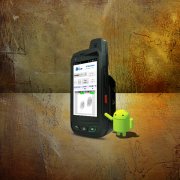 XP7-ID Ultra-Rugged Biometric Smartphone
Toughest smartphone platform in the world
IP68, MIL-STD 810
Can use gloves or wet fingers on sunlight-readable capacitive touch screen
Large dual cell battery for extended operation
FirstNet ready and PTT ready
Download Data Sheet
Spanish
Portuguese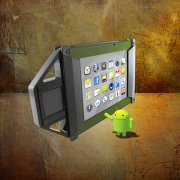 Flexpedient® AT80B Rugged Biometric Tablet
Android OS
Designed for quick prototyping
IP67
Sunlight readable

Download Data Sheet
Spanish
Portuguese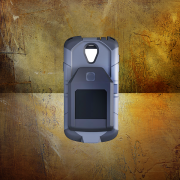 BioFlex Rugged Fingerprint Scanner
Rugged Smartphone Case
LES Finger Print Scanner
IP65/IP67, MIL-STD 810F
Turns a commercial smartphone into an enrollment device

Download Data Sheet
Spanish
Portuguese